HOBBIT - THE MUTUAL CARE ROBOT(Skip Content)
HOBBIT is a research project of the EU's 7th Framework Programme to develop a socially assistive robot that helps seniors and old people at home.




(view picture in full resolution)
Within the HOBBIT project we set out to study a future robot that will make older persons feel safe at home. It will pick up objects from the floor, can learn objects and bring objects, and it is equipped with easy-to-use entertainment functions. You will have tools to stay socially connected, keep active with playing games and exercise, and enjoy your time checking out now films, music and books. And certainly, the HOBBIT will detect emergency situations and trigger an appropriate alarm.
The focus of HOBBIT is the development of the mutual care concept: building a relationship between the human and the robot in which both take care for each other. Like when a person learns what an animal understands and can do; similar to building a bond with a pet. The main task of the robot is fall prevention and detection. To achieve this, the robot will clean the floor from all objects and thus reduce the risk of falling. It will detect emergency situations such that help can be called in time. The purpose of the Mutual Care approach is to increase the acceptance of the home robot.
The goal of the HOBBIT project is "to advance towards a robot solution that will enhance wellness and quality of life for seniors, and enhance their ability to live independently for longer at their homes." Markus Vincze, ACIN TU Wien, HOBBIT project Coordinator.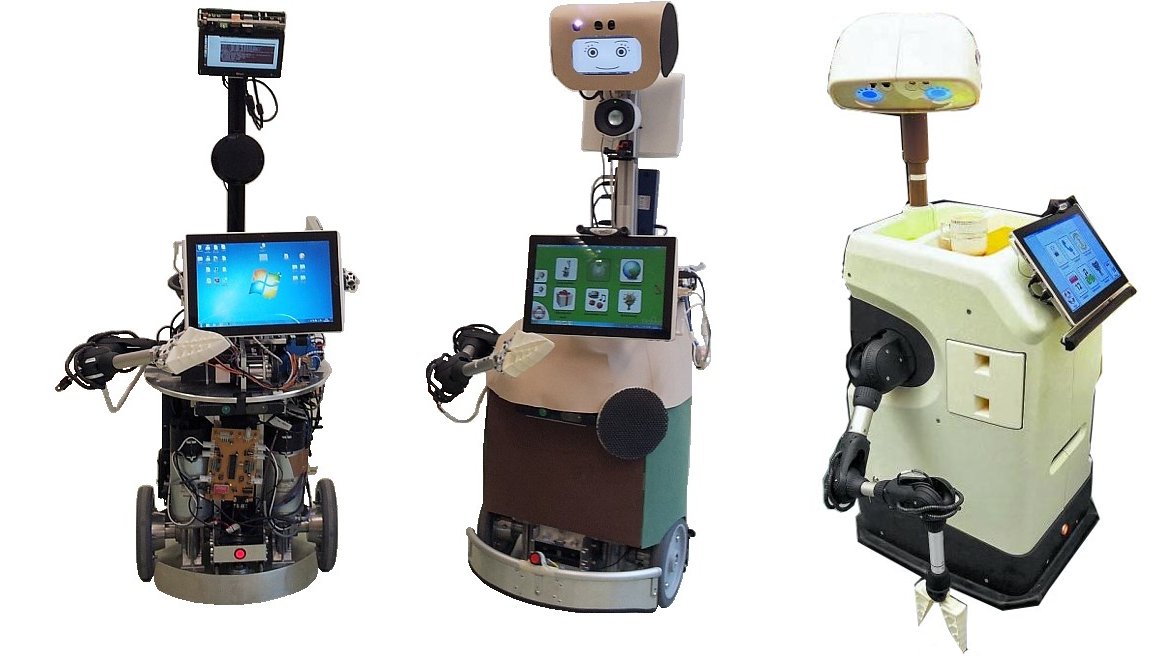 The "naked" first HOBBIT prototype robot (left), the HOBBIT robot used for the first round of user trials (centre) in Austria, Greece, and Sweden, and the new HOBBIT (right) for the user trials at home.
For more details on Mutual Care, check out this poster.